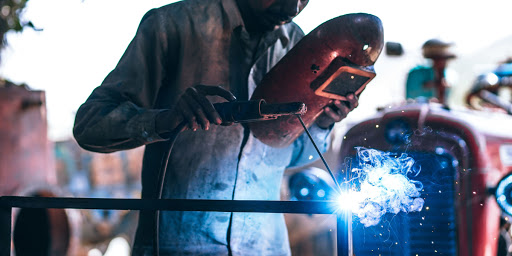 Your business is a well-oiled machine, with labor, development, production, and shipping all working together in harmony to fill orders on time and keep costs low. You may not want to add another variable – a fabrication partner – into this mix for fear of something going awry.
Having a skilled, reliable fabrication partner to handle your welding, repairs, and machining that you need done is essential to keeping your business running smoothly. Here are 3 important ways your fabrication partner can add value to your business:
Save Time
When you have an immediate need for a new part, or something cracks and breaks, who do you call? If you don't have a welding or fabrication partner already lined up, you'll spend valuable time looking online and calling around to find someone who meets your business's needs.
By having someone you partner with on an ongoing basis, you will be able to quickly and efficiently take care of these needs as they arise. You already know the quality of your fabrication partner's work, so there's no calling around for recommendations or crossing your fingers and hoping the project turns out well. All you have to do is call and get on his schedule.
High-Quality Products
Taking the time to find a reliable fabrication partner before you have an immediate need means you've got the opportunity to vet the quality of his work. If you find someone who doesn't produce to your standards, you're not in any huge, last-minute rush to find someone new. And once you've found a partner who does good work, you can trust that all your needs will be taken care of from that point forward.
Decrease Downtime
A break on the production line means you're losing money every second. You've got workers who still need to be paid even though work's not being done, and every moment there aren't finished products rolling off the line, you're losing orders.
If you have a trusted fabrication partner you can call, the only downtime you'll have is waiting for him to get to your facility. You don't need to waste time getting recommendations, finding someone, and, if the work is sub-standard, getting it redone. And, if you and your fabrication partner are on really good terms, you might just get moved to the front of the line when you call!
Experienced Metal Fabrication in Maryland & Pennsylvania
At Green Glade Welding, we put customer satisfaction and quality results at the top of our priority list. We know there's not always a lot of time when you need a part fabricated or a weld repaired, so we're always on call. We offer quick turnaround times, affordable prices, and a commitment to your satisfaction you won't find anywhere else. Call today for an estimate!