Welding & Metal Fabrication near Franklin County, PA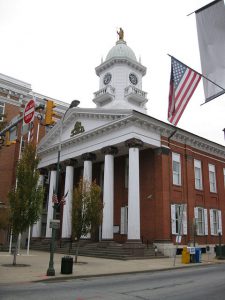 Here at Green Glade Welding, we bring you stainless steel fabrication, welding repairs, and CNC machining with high-quality products and exceptional customer service. Our team is committed to helping you and is available 24/7 to ensure minimal downtime. We are fully equipped to handle projects of all sizes for commercial, industrial, and government clients. Our 20 years of experience have allowed us to serve many clients throughout Pennsylvania Maryland and complete hundreds of projects.
Our team at Green Glade Welding has years of experience in custom aluminum welding and welding repairs along with metal fabrication. We save you time and money by designing and engineering new parts for old machines with parts no longer available. We strive to deliver excellent results and service to each and every project. Schedule your free estimate today!
In our CNC machine shop, we can create detailed prototypes or full run productions for projects of all shapes and sizes. CNC machining services can be used on a variety of materials, such as:
Steel
Stainless steel
Brass
Aluminum
High-carbon steel alloys
With this technology we can complete small intricate pieces or duplicate orders with a quick turnaround time. Big or small, we get the job done. Call today!