Expert Welding & Fabrication Services in Baltimore, MD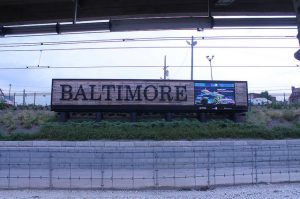 Over the 20 years Green Glade Welding has been in business, our top priority has been serving our customers in an around Baltimore. Our team is dedicated to providing only the best services and products. We don't just want to deliver a decent product––we want to deliver exceptional products.
To ensure we are always there for you in your time of need and to minimize downtime, our team is available 24 hours a day, 7 days a week. The experts at Green Glade Welding will come out any time to repair your machinery and equipment so you can do better work, stay safer, and save money.
Old Manufacturing Equipment Refurbishing in Baltimore, MD
Green Glade Welding professionals can work with your older equipment to modernize it so you and your equipment can work more efficiently. We'll take your machinery made back in the 1950s and 1960s and retrofit it with modern technology.
Don't worry about machine pieces that are no longer produced, because our machine shop can reverse-engineer a new and unique part to get your machine working again. Reach out to us today to get your equipment running better!
Custom-Fabricated Plant Parts in Baltimore, MD
Here at Green Glade Welding, we bring our customers decades of experience and knowledge to quickly and efficiently accomplish custom welding and repairs, custom fabrication, and machining projects.
We can create prototypes or full production runs for any part designs. At our fully equipped facilities, we work with various types of metal, including steel, stainless steel, aluminum, and sheet metals. Over the years, we've worked on hundreds of different projects for many different industries such as craft breweries, bakeries, and manufacturing plants.
We have completed work on custom projects of all sizes across Maryland, including:
Custom aluminum welding

Stainless steel fabrication

Welding repairs

Computer Numerical Control (CNC) machining

And more!
CNC Machine Shop in Baltimore, MD
Our Computer Numerical Control (CNC) machining available in our machine shop allows us to quickly complete projects that require a high degree of precision. Using this technology, we can create detailed prototypes or full-run productions for projects using a variety of materials, such as steel, stainless steel, plastics, brass, aluminum, and high-carbon steel alloys. We can also produce detailed parts, large or small, to complete your high-volume orders accurately and quickly. Contact us today for a quote on your project!
SAM-Registered Government Welding & Fabrication in Baltimore, MD
The services of Green Glade Welding extend to various government buyers from the City and County of Frederick, Maryland, to NASA, FEMA, and the US Navy. As a System for Award Management (SAM) verified vendor, our services to government clients include 3-axis CNC milling, punching, shearing, CAD drawing in Solid Works, and more!
No matter the size of your business and or the size of your project, we will bring you our commitment to excellent quality in all aspects of our work.  Find welding and fabrication of the highest quality paired with exceptional customer service at Green Glade Welding.