Located in the heart of central Maryland, Green Glade Welding provides superior custom metal fabrication and welding services to business, government, and industrial clients throughout Maryland. Since 1998, we have worked with a variety of businesses – glass tempering, bakeries, breweries, and many more – for all their welding, computer-aided design, CNC machining, and welding repair services needs.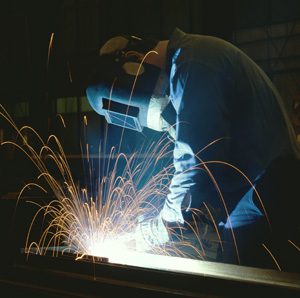 Do you need a brand-new piece of specialty equipment created? Or did one of your machines break and you have to replace a part that's no longer available? The dedicated team at Green Glade Welding can meet all your custom fabrication needs. Our computer-aided design (CAD) process allows for three-dimensional visualization of a part before it is ever manufactured, making changes easier and less expensive. Reverse-engineering of old parts is also possible, keeping your vital equipment functioning for years to come.
We work with steel, stainless steel, aluminum, and sheet metal and can provide:
Metal Punching
Metal Bending
Metal Rolling
And More!
Whether you need five identical parts or 500, the experienced team in Green Glade Welding's CNC machine shop can meet your needs with speed and precision at a price you can afford. Our high-tech equipment allows us to make quick work of any size custom machining order.
Contact Baltimore County, MD's First Choice for Welding & Machining
At Green Glade Welding, we pride ourselves on offering not only outstanding welding and machining services throughout Maryland, but exceptional customer service to match. Contact us today to discuss your welding and machining needs.